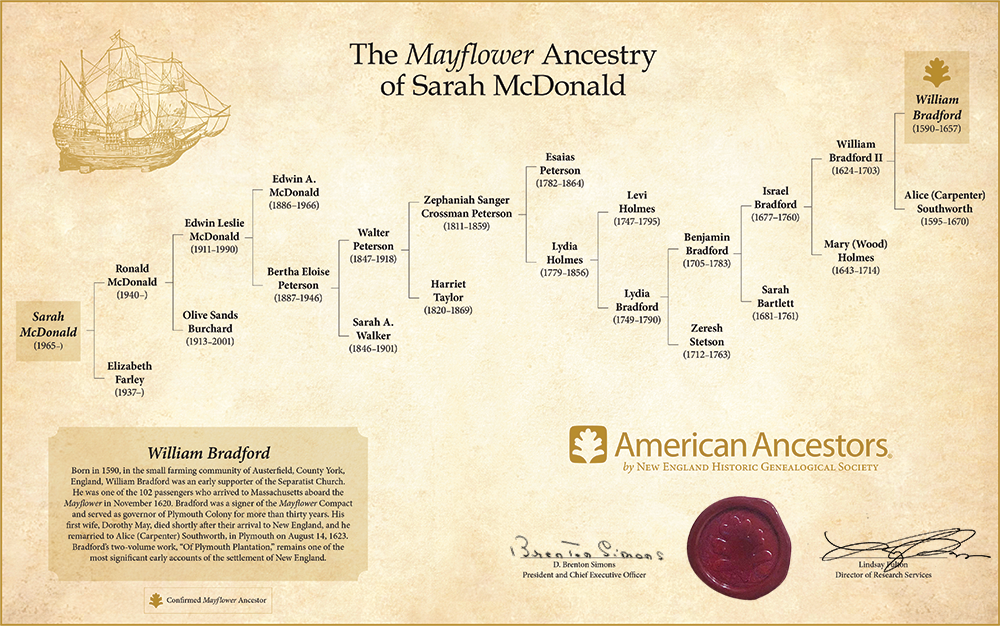 Get the seal of approval
from the most respected name in family history
Have you been researching an ancestral line for months, or even years, and would like to know—with absolute certainty—that it is accurate?
Now American Ancestors experts can authenticate your research, so you can claim your ancestry with confidence.
Simply submit a single ancestral line to be confirmed by our researchers. We will determine the accuracy of your research.*
If we can confirm that your ancestry is authentic, we will present you with a one-of-a-kind personalized certificate bearing the American Ancestors seal of approval.* * This 11 x 17 certificate on medium-weight paper is perfect for framing and makes an ideal gift. All customers will receive a single printed chart, in addition to a PDF that can be shared with friends and family members.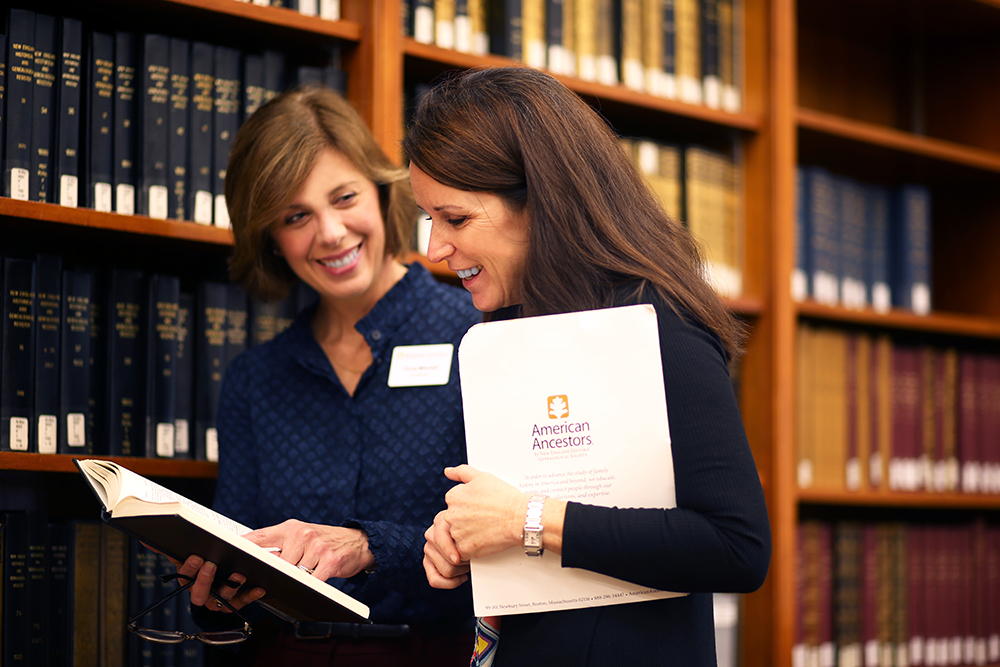 American Ancestors—the world's oldest genealogical society and the most respected name in family history—has been researching family lines for 175 years. Our researchers have deep expertise in hundreds of countries and topics, and work closely with clients to discover and document family lines. There's simply no one more qualified to review and verify that your research is right.
The Ancestry Confirmation service is $500.
* In the event we cannot confirm the line you have submitted, we will explain why, and offer ideas for how you can resolve any issues with further research.
** Please note that certificates can contain up to 16 generations.